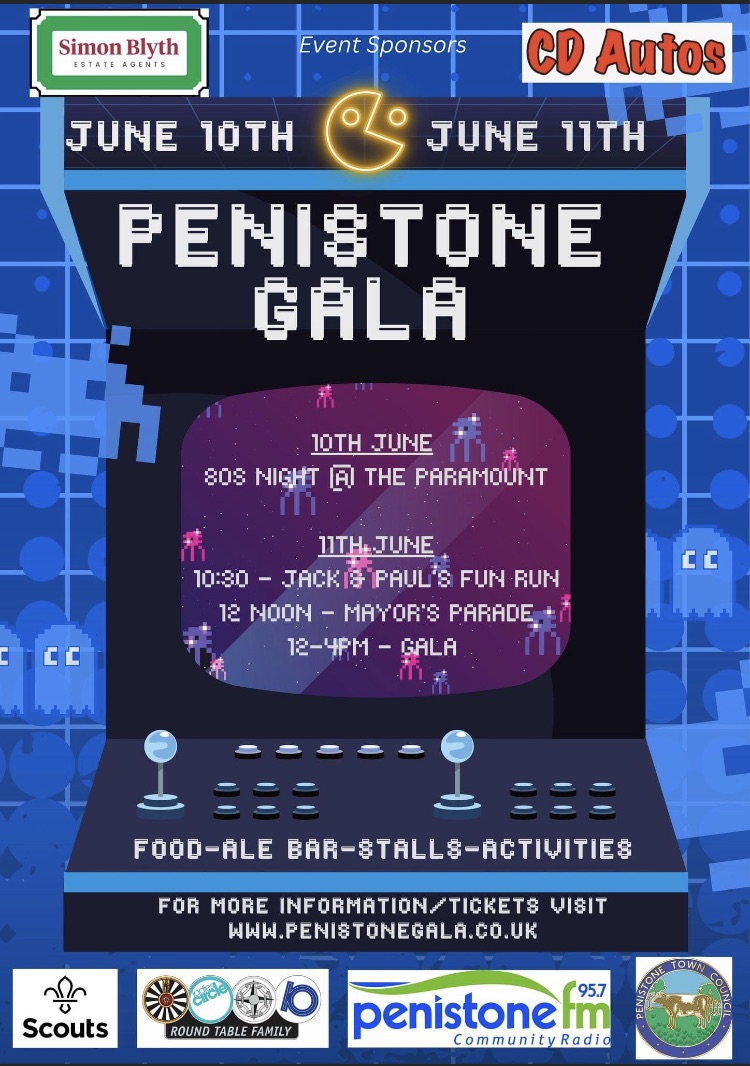 This years Gala and Parade takes place on Sunday 11th June 2023 with an 80s Music Night at the Paramount on Saturday 10th. For more information about the music night see this post.
This year's theme is video games and attractions include:
Fair Ground

Classic cars

VR Immersion
VR Immersion is a Virtual Reality Arcade in Bradford, West Yorkshire. Experience gaming like never before with the intuitive virtual reality headset VIVE..

Kids Zone
Pac-Man – parents and kids game where little ones have to collect soft play balls in a bucket and return to the start while their parent try to catch them!
Mario vs Sonic Skittles Alley

Console Zone
Guitar Hero & Band Hero Set up
Super Mario Kart 8 Multiplayer
Xbox & Playstation Stations

Laser Tag – FPS Zone
5 vs 5 games on a designated FPS playing field. Different games styles.

Retro Arcade Games
Retro arcade machines set up in the Bar Area
For more information including how to book stalls please visit the official Gala website, https://www.penistonegala.co.uk/home.