Penistone Town Council Facilities
Penistone Town Council offers a range of facilities, many of which are available for hire including rooms in the Community and Resource Centres, an Equipment Bank and Allotments. It also helps subsidise the Penistone Paramount.
Hiring the Facilities
For booking enquiries please contact the PTC either by email or phone. Please use the form on the contact page to email us. Unfortunately we do not provide an online booking facility at the moment.
Please also note that if you are hiring these facilities, you must also read and agree to comply with the Terms and Conditions and the Emergency Procedures of hire before a contract can be issued.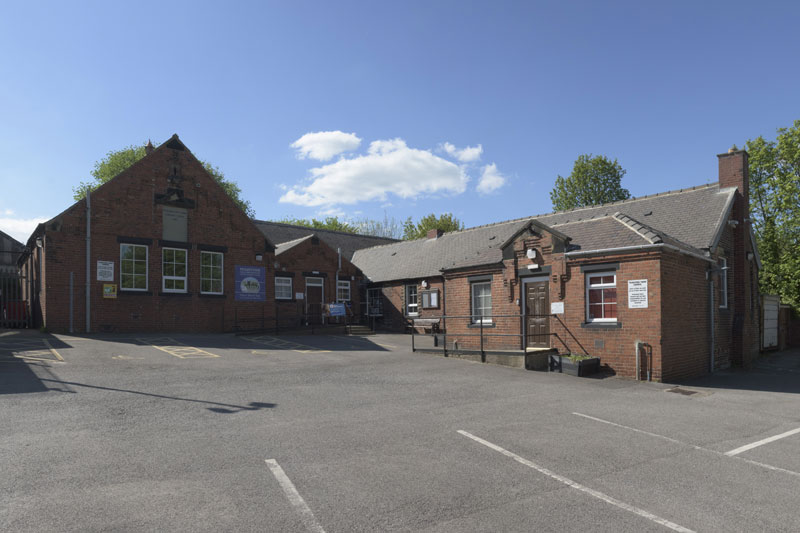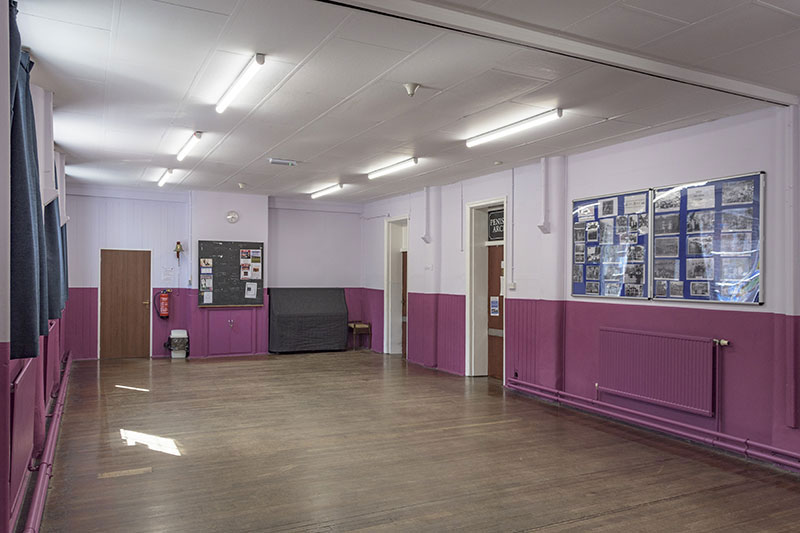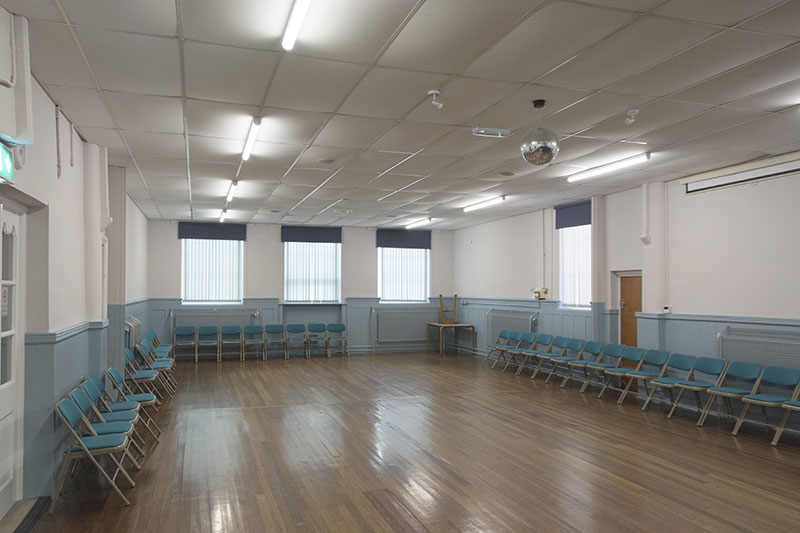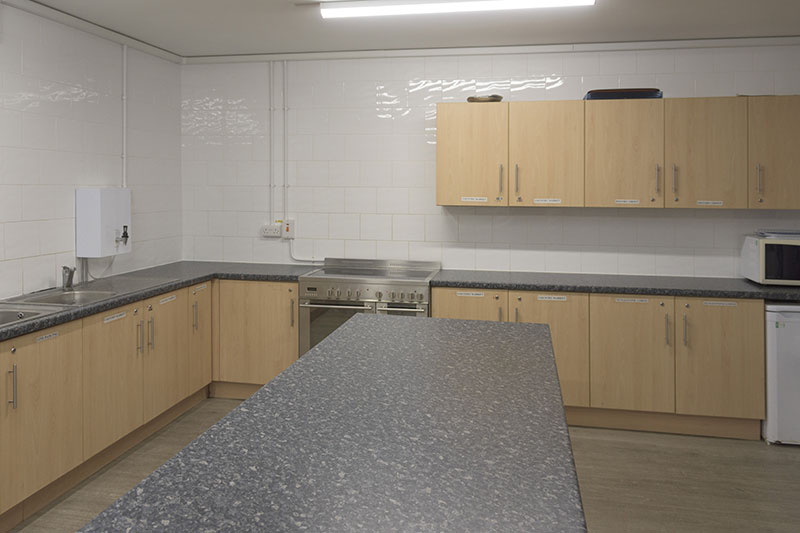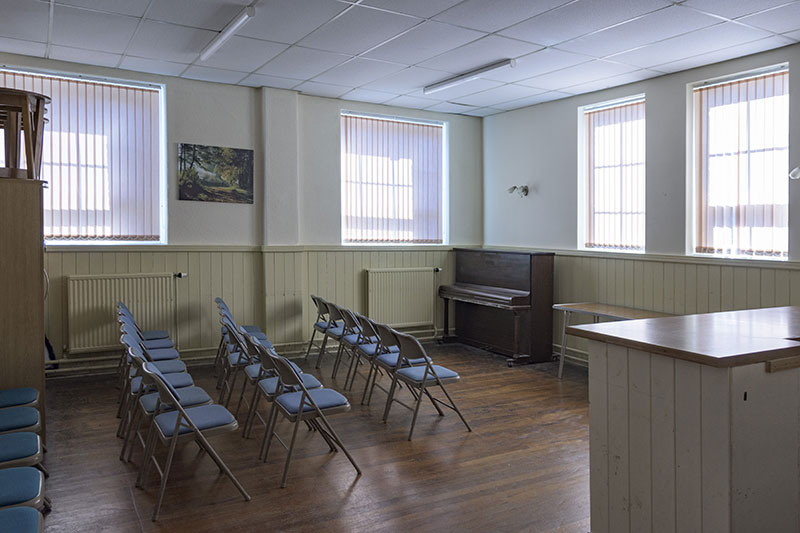 Null Link - do not edit
St John's Community Centre
Situated off Church Street, the Community Centre used to be the old St John's Junior school and is the main building you see when you arrive at the car park. It houses the Council's administrative offices: the Town Clerk, Assistant Clerk and Financial Officer have offices here.
The Community Centre is also a resource for the community and has six rooms available for hire, ranging from the Main Hall at 142m² down to the small Seminar Room at 36m².
The rooms are used frequently for weddings, fairs, society meetings, and as rehearsal rooms for choirs and dancing school.
The premises can be licensed for alcohol sales if required. Please enquire for further details. The centre also has catering facilities including a fully refurbished kitchen.
For more information please download a booking form (above). Please also note that if you are hiring these facilities, you must also read and agree to comply with the Emergency Procedures and the Conditions of Hire before a contract can be issued.
All of these documents can be downloaded from the links in the panel above .
Resource Centre
The Resource Centre is situated on the same site as the Community Centre and is the modern building below the car park.
Availability of the Centre is limited so please ring us for more information on 01226 370088 or email us.
Penistone Paramount
Penistone Paramount Cinema is part-subsidised by Penistone Town Council. It has proved to be highly successful and popular resource for the community and continues to go from strength to strength, showing recent films and a wide variety of live performances. It is also the home of the Compton Organ, which holds regular recitals.
Further information can be found at the Penistone Paramount website.
Allotments
Penistone Town Council owns a small number of plots off Wilson Avenue. We also have plots available to lease off Berrywell Avenue.
All allotments are currently allocated but please contact us if you wish to be placed on the waiting list. Please note that this is a very long waiting list and availability is likely to be in terms of years rather than months.
Equipment Bank
The Equipment Bank was set up by the Penistone Round Table with support from the Town Council and funding from EPIP and DEFRA. The equipment is available at low cost to community and charity groups, as well as private, not-for-profit hire across the whole of the Penistone East and West area and surrounding districts.
Portable staging, various sized popup tents, inflatable football challenge, generators, tables, chairs, gas BBQ, water boilers, cooking rings, trailer, steel barriers, various lighting and more.
For all enquiries related to the equipment bank including booking please visit their website.
Booking page: https://www.pceb.co.uk/bookings
What we don't provide…
Please note that the following services are NOT the responsibility of Penistone Town Council and therefore we can't help. For more information please visit the Barnsley Metropolitan Borough Council website.
Car Parking | Housing Benefit | Council Tax | Deaths/Births | Penistone Library | Recycling Centres | Waste Collection | Fly Tipping | Street Lighting | Potholes | Gritting & Snow Clearing | Blue Badges | Dog Warden | Market Barn (hiring or stallholder info)
We have recently had an increased number of enquires relating to parking issues around the Penistone Town Council area. As a small authority we do not have the authority to deal with these matters and can only support the community in any issues they feel that have arisen.
Please view this post to read more about what you (and we) are able to do.